Find out why your colleagues trusted us.

We just launched our activities on March 16, 2022. We present here a selection of projects, that are either still in progress or carried out, in the form of a case study! The goal is to present the main stages of the projects carried out (client, project objectives, process, etc.) to give you concrete examples of what we are able to achieve.
Come back regularly to see what's new or enter your email at the bottom of the page to subscribe to our newsletter !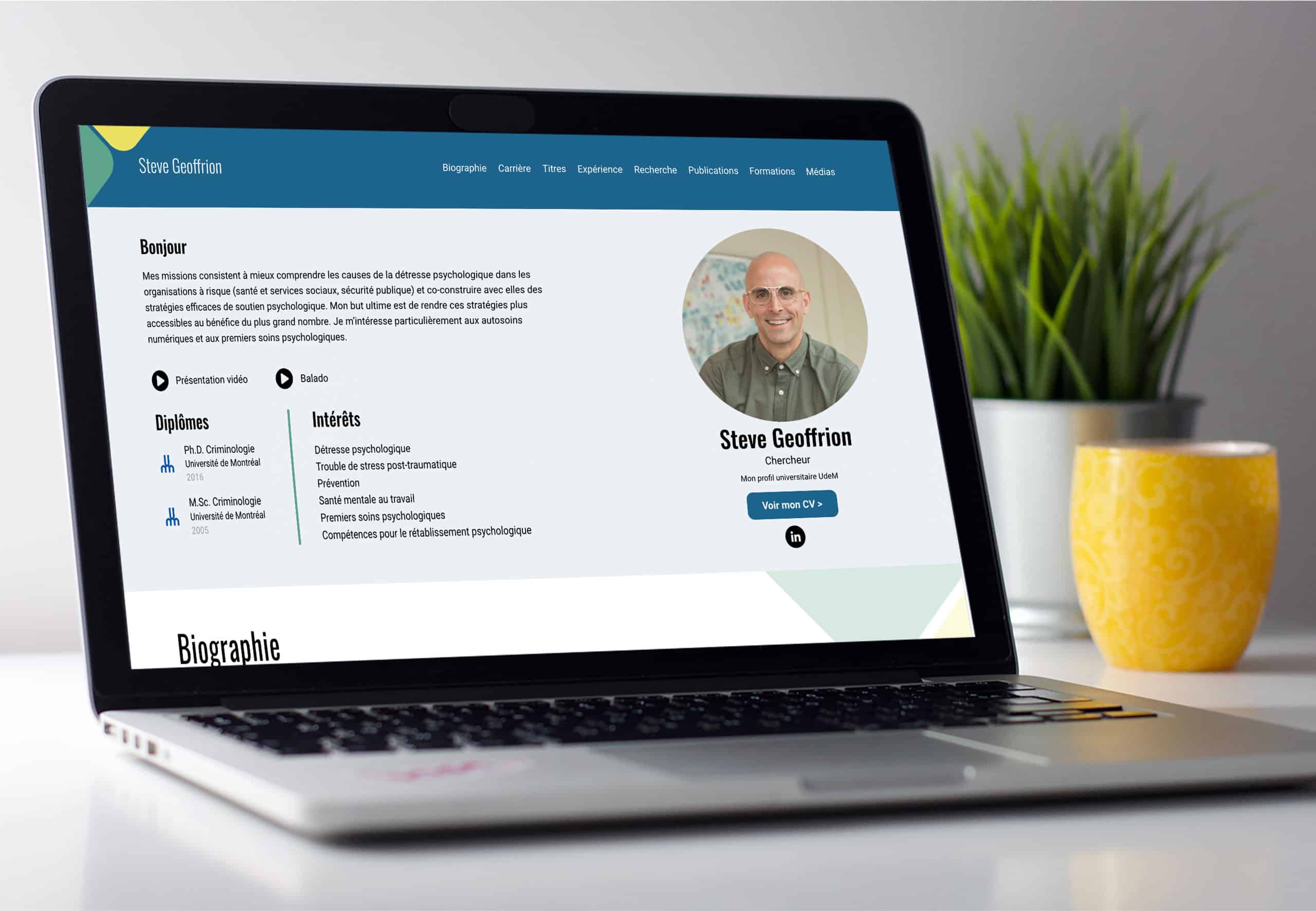 Steve Geoffrion, a researcher, wanted to have a simple, efficient virtual business card, with a clean design that respected his visual identity.